Sagami Sogo Warehouse, Japan – A new multi-purpose sports field opened next to the facility here on October 1, hosting a friendship event where Japanese and American children participated together in a variety of athletic events.
Sagamihara Comprehensive Athletic Park was built on jointly-used land adjacent to the Sagami General Depot, and has facilities for basketball, soccer, tennis, baseball, and rugby.
Construction of the field began several years ago and, once construction was completed, various parts of it were opened to the public.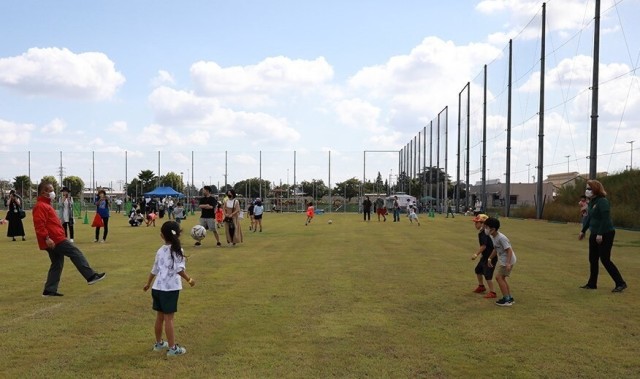 Kentaro Motomura, Mayor of Sagamihara City, attended and delivered a speech at the opening ceremony. He began by thanking the United States, the U.S. military, and Camp Zama for their understanding and consent to the construction project.
Motomura said the park was built in the hopes that it would further foster friendly relations with the U.S. military and help create memories for children both in the Camp Zama community and in the neighboring city of Sagamihara across language barriers. said.
"On this first day, [U.S. Army Garrison Japan] Here we have the garrison deputy commander and the Japanese and American children playing sports together in this common use area," Motomura said.
According to Mr. Motomura, there are three US military facilities in Sagamihara City: Zama Garrison, Sagamihara Family Housing Area, and Depot. emphasized that .
"The more opportunities we have to interact with each other, the deeper our friendships and bonds grow," says Motomura.
The mayor hopes that the relationship between the army and Sagamihara will be the strongest of all other cities in Japan with U.S. military facilities.
USAG Japan Deputy Garrison Commander Jenifer Peterson attended the event and gave the opening tip-off for the dodgeball game. He said it was a great experience to be able to show
"This is a shared land and all the efforts Sagamihara City has made to develop this field and open it up to both local residents and citizens. [Camp] The Zama kids are great," said Peterson. "This will definitely be a great place for them to play well in the future."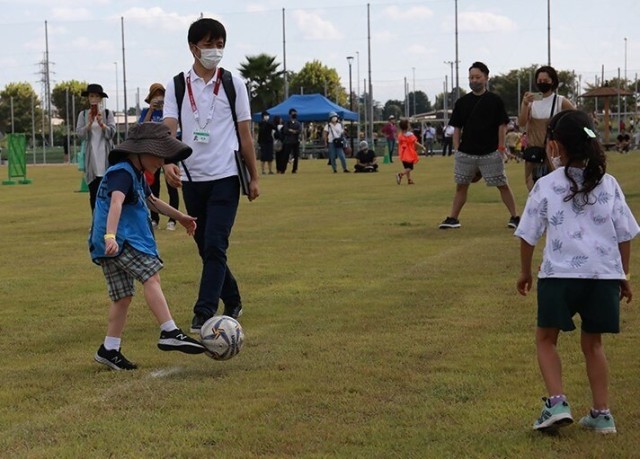 Peterson echoed Motomura, saying the event was a great opportunity for children to interact with each other, learn from each other, build friendships and strengthen the U.S.-Japan alliance while promoting physical fitness and sportsmanship. said.
"Sports is a team-building arena for all nations, so I think this is a great example of how we can continue to further strengthen our partnership with the city," Peterson said.
Earn Elementary School fourth grader Tyler Paul attended the event and said he and his friends enjoyed playing dodgeball and soccer with the Japanese children. He admitted there was a bit of a language barrier, but he said it was still a fun and good experience.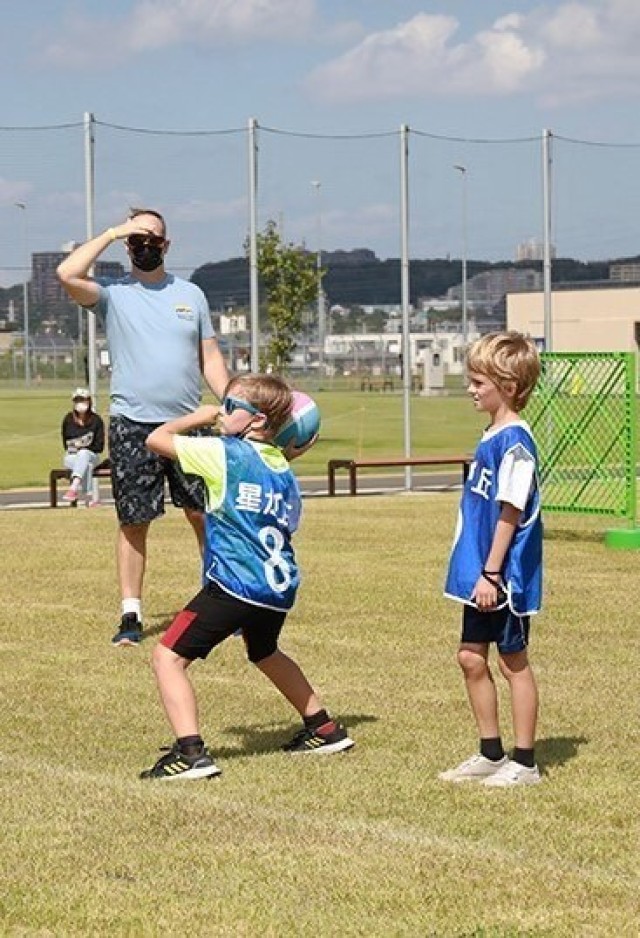 Tyler's father, Major Tyler Paul, who served in the 38th Air Defense Artillery Brigade, said playing sports was pretty universal and the kids were there to have fun first and foremost, so the language barrier is very small. said.
"[We came here] Mostly to go out and meet Japanese people and interact with them," Paul said. "This kind of event helps everyone involved to be a little more aware of other cultures and to see that we are all enjoying ourselves in the same way.
"Every time we are exposed to another culture, it improves our relationship with them," Paul added. "It's a small step each time, but I think events like this definitely help."