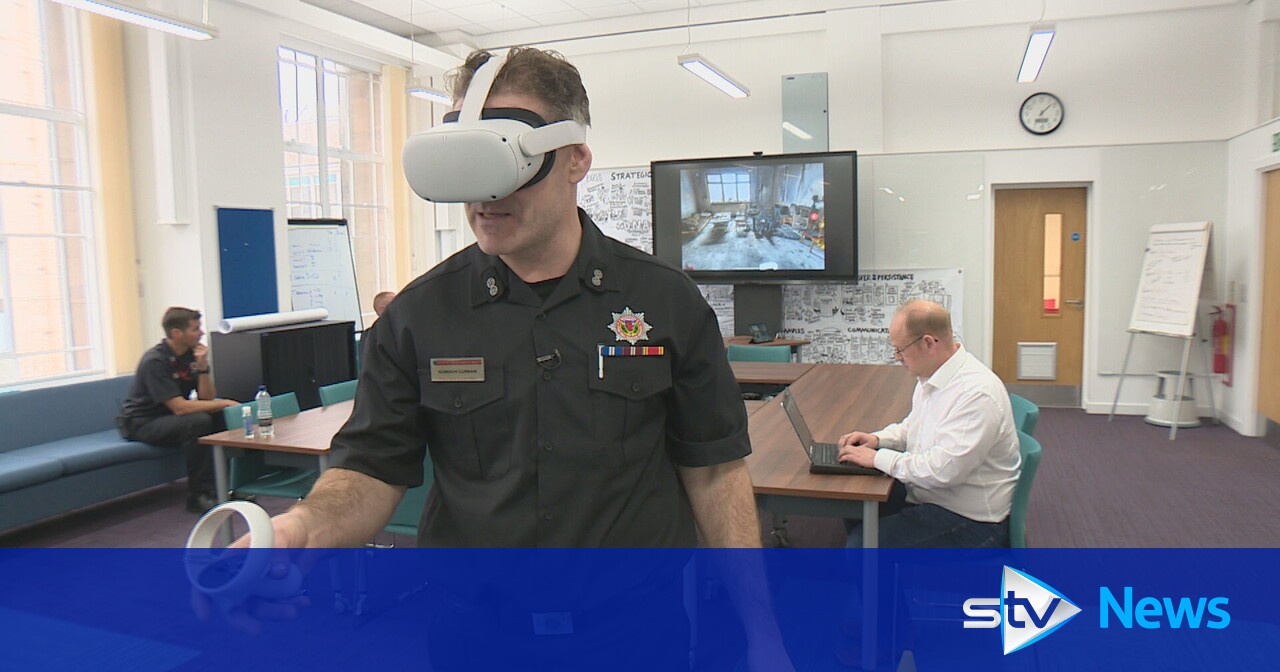 Scottish firefighters and forensic investigators are using new cutting-edge virtual reality tools as part of their training.
Duncan's researchers at the Leverhume Forensic Research Center (LRCFS) at the University of Dundee and the Jordan Stone College of Art and Design (DJCAD) worked with Danish police firefighters to create a digital image of the aftermath of a real fire. The images were used to create a virtual environment of the fire scene. Ignite.
Current training for police and fire investigators often requires the controlled burning of simulated fire scenes set in shipping containers or abandoned facilities.
Investigators will then stop by the scene to determine where the fire started and what caused it.
These test fires are efficient, but they are expensive, not sustainable, and not environmentally friendly.
Scottish Fire & Rescue Service's David Dourley told STV News: by virtual reality.
"This gives firefighters an opportunity to practice and maintain their skills.
"It benefits us in the real world when we are doing real fire investigations at the fire scene. You will be able to understand what
Forensic scientists from the Scottish Police Authority are involved in investigating and finding evidence of suspected fires.
Currently, cases brought to court rely primarily on photography, but this virtual technology could change that.
Karen Robertson of the Scottish Police Authority's Forensic Service said:
"It's very difficult to articulate where an object is or where an item is."
Robertson said he could see the benefits of virtual technology in court.
"It will help the court understand the layout of the room, for example why scientists targeted specific areas to take samples and how they interpreted all the burnt patterns."
Danish police are already using the technology in their training and are now planning to take it to the next level.
Eva Ljungqvist of the Danish Police Special Crimes Unit said:
"We're talking about a special light, a UV light that fluoresces liquids like gasoline and diesel, so you can capture the scene before and after the fire.
"You can have a special light that illuminates sperm, blood, and flammable liquids, and you can train it virtually."
The technique was developed by the Rebahume Forensic Center at the University of Dundee.
They tapped into the talents of their art school colleagues to make them look authentic.
But can it be used to investigate a real crime scene?
Professor Niamh Nic Daeid, Director of the Leverhurm Centre, said:
"Also, when introducing these types of techniques into criminal investigations, we absolutely want to make sure there is robustness and robustness behind how they are used.
"[This is] This is so that our courts and others can be confident that decisions made using these tools are the ones that are made. "