The big day has finally arrived. Just over two years after taking over the space, Wiyot Tribe's sleek new Da gou rou louwi' cultural center — located in the heart of Old Town at 417 Second St. — will finally open to the public on Tuesday. October 11th.
In anticipation, Marnie Atkins folded a lot of Wiyot merchandise. As the center's manager and sole employee, she's caught up in countless last-minute tasks before opening day. But after all the pandemic-related obstacles that have delayed the renovation of the center's building, from labor shortages to problems with her chain of supplies, she's excited to see what happens now with the space she envisioned. I'm here.
"We are here," said Atkins. outpost"People are finally going to be able to approach the door and actually open the door and come inside. We would like to welcome you."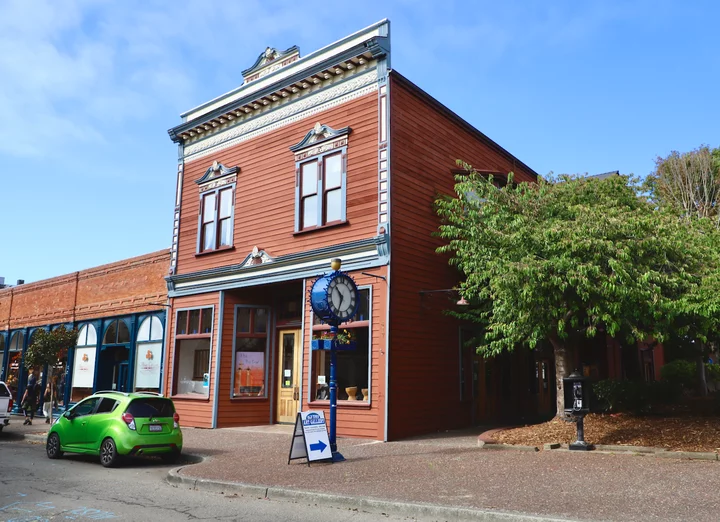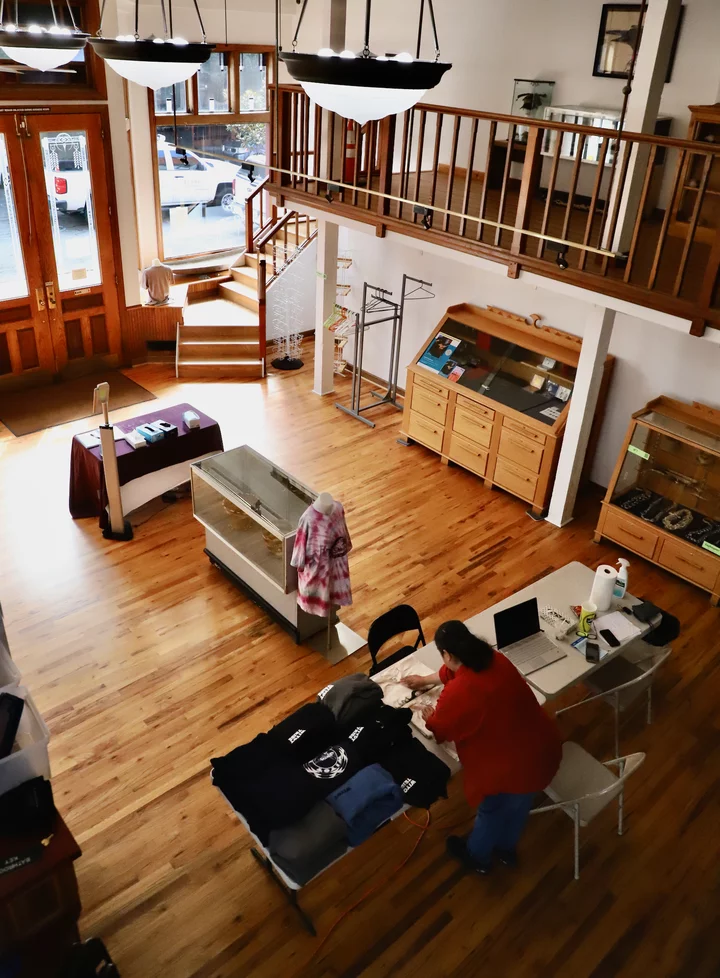 Part of Atkins' goal for the center is seen in its very name. Da gou rou louwi' means 'the continuous return of all' in the Wiyot language Soulatluk, and Atkins said the center would introduce more people to the tribe's sacred and ceremonial practices and how best to do so. We hope that it will help further the recent debate about how to to continue to regain tribal influence in the region.
"It's great to be in the heart of Old Town," said Atkins. "I think sometimes we don't realize there is a void until it is filled and wonder how we can get along without it. Suffering from a rich history, this space is dedicated to resilience and survival."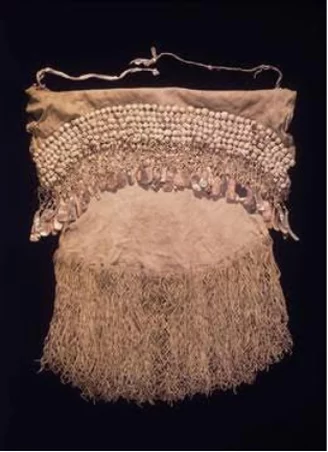 A testament to the tribe's resilience is through the many Waiyot cultural items on display at the center, including tribal baskets (gi'y), ceremonial clothing, and ornate pillar carvings made by native artist Rick Bartow. You can experience it. One of the items that Atkins excitedly highlighted for us was his blush dance skirt, which has been in the collection of the Brooklyn Museum for almost 100 years.
"She will stand up for people to see," Atkins said, referring to the dress. Is called. As she gets older, it's like her grandma's dress because she's been around for so long. "
Another aspect of Wyot culture is Atkins' plans to assist in the return. The planter boxes between the center and the old town gazebo are already mulched and ready to be planted.
Ready to stop by Da gou rou louwi'? The center is open on Tuesdays from 11am to 5pm. If you would like to plan a future visit, we encourage you to check the center's Facebook page, where the schedule is updated regularly. (Until the center can hire more staff, Marnie will operate as a one-way yacht show.)
"My grand vision is to become a central hub for the exchange of ideas, information and cross-cultural understanding," Atkins said. Come in and say Ha'wa'lou (Hello).