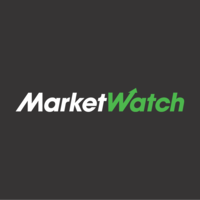 by MarketWatch
With MarketWatch celebrating its 25th anniversary, we asked the former CEO of DreamWorks Animation and producer of hits like Shrek about the future of Hollywood.
During MarketWatch's 25 years of reporting on business and finance, Jeffrey Katzenberg has helped reshape Hollywood. He co-founded DreamWorks, along with Steven Spielberg and David Geffen, and ran DreamWorks Animation, which produced blockbuster animation He produced Shrek and created blockbusters like Madagascar.
Not everything Katzenberg tried was successful. His big bet on Quibi, his platform for streaming short films, has famously failed. But Katzenberg is generally a good read on where the media and entertainment business is headed and technology in general.
Now that MarketWatch is 25 years old, we wanted to ask Katzenberg about his five-year outlook on show business and his other areas of focus, such as cybersecurity. He is currently backing his Aura, a cybersecurity startup. Here is his lightly edited comment.
What opportunities do you see today, and do you think they will be clearer in five years?
Katzenberg: When I look five years into the future and think about the future, I go back five years and make that prediction. Over the past five years, the impact of digital technology on every aspect of our lives, including MarketWatch, has been remarkable. It has affected every aspect of our business, personal and social lives. What happens in the next five years will be a bigger factor than the last five years. So I think the speed of innovation and impact will be more spectacular moving forward than going backward. Looking back, I can say that it was quite a breathtaking experience.
Are you afraid of what you might read on MarketWatch in the next five years?
What I fear, and it is in our business, social and political worlds, is the weaponization of communication and the deterioration of facts. I don't know how we stay together as a civilization. So that's why something like MarketWatch is essential and irreplaceable when we talk about it. First, agree on what is true and what is not.
What opportunities do you see today, especially in movies and entertainment?
I don't think you can really predict the next five years by looking at the state of film and TV streaming today. The reason is because I think this place is still kind of the center of the storm. We are in a moment of truly transformative and tectonic change for consumers. In fact, consumers have yet to find what the balance is in terms of where the value lies for them, whether at home, on the go, on a device, or on the go. I think. And they're all part of that ecosystem. And we are on a roller coaster ride. We can sit here and talk about the end of movie-going in cinemas. Then I would say, "Okay, let's go see Top Gun: Maverick." Or watch House of Dragons to confirm that television continues to be an undeniable experience. It's a joy and incredibly exciting to have a water cooler moment around it every Monday morning.
What opportunities do you see in cybersecurity today that may become more apparent in the next five years?
For me, cybersecurity is one of the very clear lanes for the next five years. The clarity is that we are all becoming more and more vulnerable. Our needs are therefore becoming more and more essential. Today's digital life involves more theft than robbery and robbery. We already surpassed it 18 months ago, and we're still accelerating, and we're significantly ahead of that. why? Because if I come to your house and break into your house, it's a very high risk. A few appliances, a TV, a computer, a little jewelry and practically no cash. The damage that could be done to people every day continues to grow tremendously if I broke into your phone and it could access your credit, bank accounts, social security, etc. We are becoming increasingly connected and much of our lives resides on these digital devices. Cybersecurity is never a nice-to-have. It will become indispensable. So five years from now, I think the business will explode. it's global. It is not specific to the US or any other region. Everyone in the world needs it.
What are you afraid to read about cybersecurity?
I don't know because I think we are ambitious and aggressive about it. We want to be optimistic rather than fear that we (Aura) are the solution and something that is very doable. Perhaps the answer is that Netflix (NFLX) and Disney (DIS) are not important to our media and entertainment if they can be consumer safety and security for families. Have, it loves to have, but doesn't have to. My point is that cybersecurity will actually become a necessity.
What are you afraid to read about the entertainment industry?
Don't be afraid of the entertainment industry. I'm pretty optimistic about it. No more content will be created. We are consuming more content than ever before. What's less clear is the balance between what we watch at home, what we watch on our devices on the go, what we experience going to the cinema, or what is really the best consumer mix and experience. Whether it's streaming, cable or broadcast, it's all in flux. To the point where I have no idea how to predict what it will look like five years from now, there are great opportunities, except massive winners will emerge. It doesn't mean you're a loser. There can be many winners. There will be winners of different sizes, different scales, and different ambitions. Apple's entertainment ambitions are singular and unique. It's brand building, and they're doing a great job, but they're not looking at that investment. Nor is he investing in Apple (AAPL) because of Apple TV+. It doesn't. That's the ecosystem. All ships in that system are rising. Along with ongoing brand building. That's not what anyone else is doing. How does it compare to Warner Discovery (WBD) and Netflix? No, it's apples and subs. they have nothing in common.
– Market Watch
(Closed) Dow Jones Newswire
10-15-22 1817ET
Copyright (c) 2022 Dow Jones & Company, Inc.